President's Welcome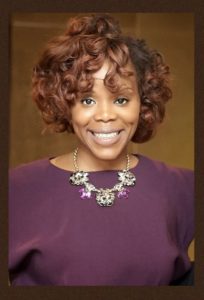 Tanya N. Blocker
President
2017-2018 Theme: Changing the Narrative - "I Am My Sister's Keeper [Because] I Am My Sister." - Iyanla Vanzant
Welcome Association of Black Women Attorneys ("ABWA") members, supporters, and friends to the 2017–2018 bar year.  I am honored and humbled to serve as President of ABWA this year, and thankful for your confidence in my ability to lead this organization.  As we embark on this bar year, I look forward to adding to the building blocks of my predecessors and continuing in ABWA's mission of "Lifting As We Rise."  The theme of my presidency this year is "Changing the narrative – I am my sister's keeper because I am my sister."  With a primary focus on strategic programming geared at engendering strong and meaningful personal relationships, my mission is to dispel the narrative from which the "crabs in the barrel" concept derives and that perpetuates the notion that vulnerability is a sign of weakness rather than strength. It is my belief that programming geared at encouraging an atmosphere in which insecurities can be unmasked and vulnerabilities acknowledged, lasting friendships will evolve.  Such friendships will establish bonds that will ensure the growth from which our sisterhood is made, thereby securing future professional prosperity.
With your support, let us start to change the narrative, as we lift as we rise; strengthen our sisterhood, as we lift as we rise; and create lasting bonds, as we lift as we rise.
Vice President, Jennifer Taiwo, the ABWA leadership, and I are committed to and look forward to serving the members of this phenomenal organization.
God bless.
Sincerely,
Tanya N. Blocker, Esq.
President – 2017- 2018
Association of Black Women Attorneys (ABWA)
01
Lupus Research Alliance
Donate Here Team Page
02
R.I.S.E.
Reach. Invest. Share. Empower - Join Today
03
Ruth Whitehead Whaley Scholarship
04
Build your Network
Attend one of our many Events.
05
Professional Development and Career Growth
Free CLEs
Get Involved
Become a member of the ABWA Community and join one of our many committees. You'll be connected to a diverse body of legal professionals dedicated to empowering our community and rising to our highest professional and personal potential. Additionally, there are many ABWA members-only benefits that you'll enjoy including access to our Members' Directory, exclusive networking opportunities, discounts, access to job opportunities, and much more!
            "ABWA EMPOWERMENT SERIES"
Designed to inspire change and promote thought-provoking discussions through candid and affirming conversations with prominent women of color.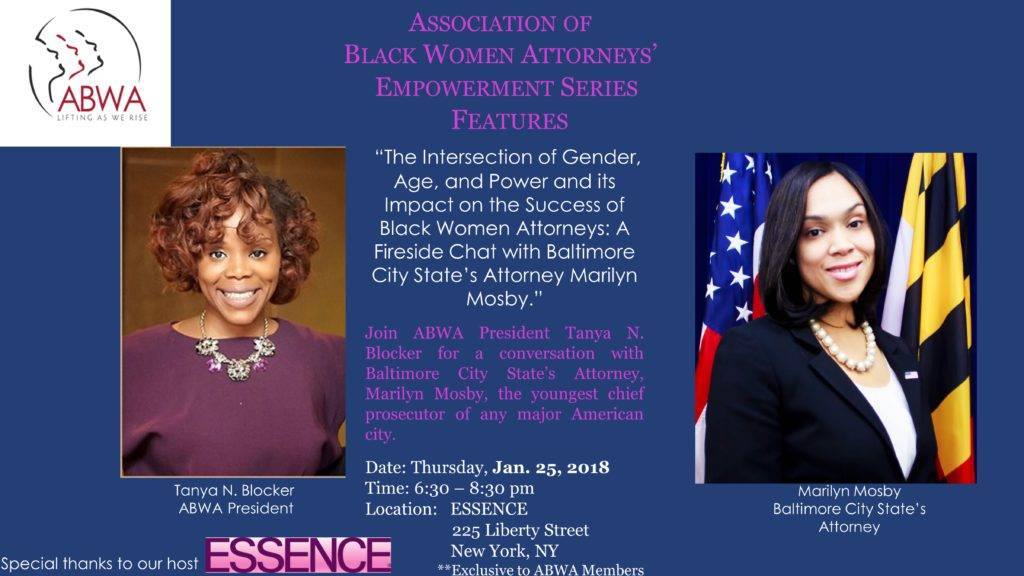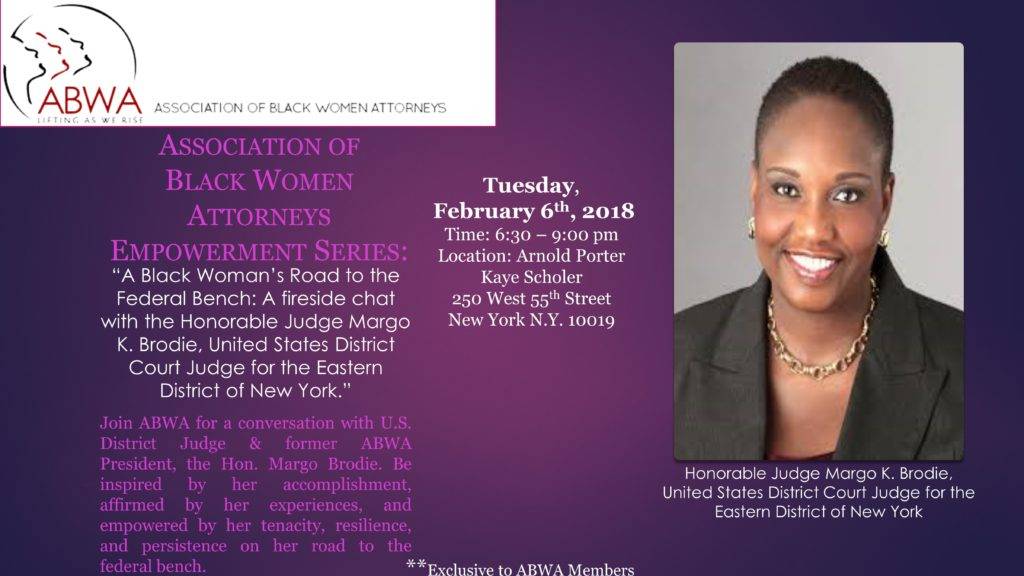 D
ear ABWA Members, Sponsors, and Supporters:
On behalf of the Association of Black Women Attorneys' Officers & Boa
D
rd of Directors, we wish you a Happy, Healthy and Prosperous 2018.  We thank you for your love and support over this last year, and look forward to your continued engagement in 2018, and in the years to come.  As we embark on this new year, we invite you to volunteer on a committee, share your programming ideas, and reinforce the bonds of sisterhood as we continue to change the narrative and "lift as we rise.
Happy New Year!
Tanya N. Blocker
President
Jennifer Tawio
Vice President