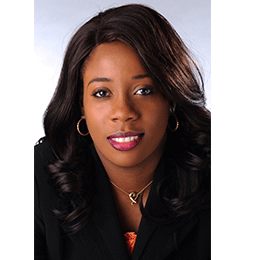 I am Kaylin L. WhittinghamPresident
Kaylin L. Whittingham is the founder and managing attorney of Whittingham Law—an Immigration and Legal Ethics firm. Prior to private practice, Ms. Whittingham served as Staff Counsel at the Departmental Disciplinary Committee, First Judicial Department; and before that was Staff Attorney at the Mental Hygiene Legal Services in the First Department. Ms. Whittingham is a former Judicial Intern to the Honorable Dolores K. Sloviter, United States Court of Appeals for the Third Circuit, and the Honorable Milton Tingling, Supreme Court for the State of New York, New York County.Ms. Whittingham serves as the President of the Association of Black Women Attorneys (ABWA) and Secretary of the Ethics and Unauthorized Practice of Law Committee for the American Immigration Lawyers Association (AILA) New York Chapter. She also serves on the Network of Bar Leaders (NOBL) Executive Council, the New York State Bar Association (NYSBA) House of Delegates, Committee on Professional Ethics and Committee on Leadership Development; the New York City Bar Association (CityBar) Committee on Professional Discipline and the Committee on Minorities in the Profession. Ms. Whittingham is the recipient of the 2016 Black Women of Influence (BWOI) Trailblazer Award. She is a frequent CLE presenter at bar associations, law firms, and other organizations.Ms. Whittingham earned her Law degree at Northeastern School of Law, where she was a member of the Northeastern Law Journal. She holds a bachelor degree in Economics from the City University of New York (CUNY) and another in Literature from the University of the West Indies (UWI). Ms. Whittingham is admitted to practice in New York, New Jersey, and the United States District Court for the District of New Jersey.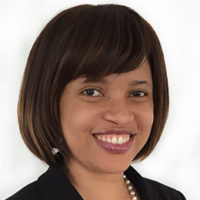 I am Efe UkalaVice President
Efe is a corporate attorney with a practice focus on investment management. Efe currently serves as a Vice President of Legal and Compliance at Kuramo Capital Management, an investment management firm, where she manages the firm's legal initiatives. At Kuramo, she advises on structuring cross-border private equity transactions, negotiates transactions, and drafts transactions agreements. She has worked on diverse transactions in emerging markets ranging from consumer goods to financial services. Her role at Kuramo also includes fund formation and negotiation of associated deal terms. Efe also advises the firm and its portfolio companies on compliance, employment law, and Foreign Corrupt Practices Act matters. Efe received her A.B. from the University of Chicago where she was a Jeff Metcalf Fellow and her J.D. from Washington and Lee University School of Law, where she was a Case Editor for the Journal of Climate Change, Energy, and the Environment. Efe is a member of the New York State and New Jersey State Bars. She is also a legal contributor for She Leads Africa.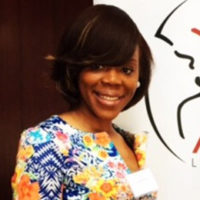 I am Tanya N. BlockerTreasurer
Tanya N. Blocker presently serves as Senior Counsel in the Labor & Employment Law Division of the New York City Law Department, Office of Corporation Counsel, and as Chair of the Metropolitan Black Bar Association's (MBBA) Labor and Employment committee. Her practice concentrates on management side employment matters, including state and local wage and hour and federal/state anti-discrimination laws. She also has experience in all facets of the litigation process in both federal and state court. Prior to joining the New York City Law Department, Ms. Blocker worked at the law firm Kaye Scholer LLP., as an associate in the Complex Commercial Litigation Group of the firm's New York office. There her practice primarily focused on white collar criminal defense, securities matters, and government and corporate investigations.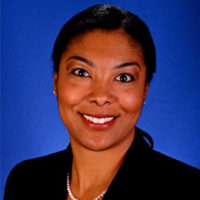 I am Trina L. MooreSecretary
Trina Moore is an experienced high exposure litigator with over 10 year experience as lead trial counsel. Currently she is an Executive Agency Counsel for the New York City Transit Authority, where she defends against various personal injury lawsuits, including wrongful death actions. Prior to her position at the Transit Authority, she had experience as a first chair litigator at NYC defense firms and accumulated over 45 jury trial verdicts. She also has prior in house counsel trial experience with two major insurance companies. Ms. Moore credits her trial abilities with her experience as a former Brooklyn Assistant District Attorney and a clerkship with a New Jersey state justice.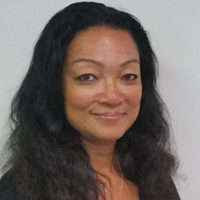 I am Angela ChristmasBoard of Director Member
Angela Christmas is a graduate of Wesleyan University and New York University Law School. Upon completing law school she worked as a litigation associate with a banking boutique firm in Manhattan. Thereafter, she took a position with the New York State Banking Department as a bank regulatory attorney and worked there for several years. In 2002, she joined the First Department, Appellate Division, as a Staff attorney with the Departmental Disciplinary Committee. She has been a Deputy Chief Counsel with the DDC since 2010. Ms. Christmas has served on the Board of the Association of Black Women Attorneys since September 2015 and as Scholarship Committee Co-Chair. She also served on ABWA's Fortieth Anniversary Gala Committee during the 2015-16 term. She participates in Continuing Legal Education Programs as a speaker on attorney ethics at various events and she has been a Parent-Teacher- Student Association member and volunteer since 1998.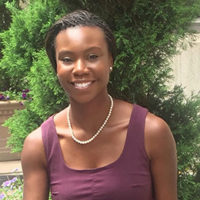 I am Nneka MartinBoard of Director Member
Nneka Martin is an attorney with the United States Social Security Administration. She works directly with Administrative Law Judges to respond to disability claims under Titles II and XVI of the Social Security Act. She also serves as an Equal Employment Collateral Duty Counselor where she counsels employees in an attempt to resolve employment issues within the Agency.Ms. Martin also served as a judicial intern for the Honorable Patricia P. Satterfield in New York State Supreme Court. She received her B.A. from the University of North Carolina at Chapel Hill and her J.D. from St. John's School of Law, where she was a member of the N.Y. Real Property Law Journal and President of the Black Law Students Association.Ms. Martin serves on the Board of Directors for the Association of Black Women Attorneys, Inc. and is Co-Chair of the Community Service Committee. She is also an active member of the New York City Bar Association where she serves on the Administrative Law Committee, and is a member of Alpha Kappa Alpha Sorority, Inc.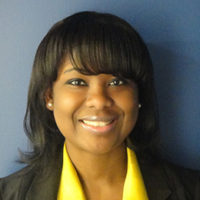 I am Kersuze MorancyBoard of Director Member
Kersuze Morancy is an Associate at Counsel Press, an appellate service provider.  Kersuze focuses on appeals, specifically drafting appellate briefs and motions for clients from coast to coast, including New York state and federal courts, Virginia state courts, Pennsylvania state courts, California state courts, New Jersey state & federal courts, Massachusetts state courts, Federal Court of Appeals, and more.  Kersuze is a graduate of Rutgers University School of Law – Camden.  Kersuze is the Chair of the CLE Committee. The CLE Committee is charged with creating and promoting quality legal education for ABWA members.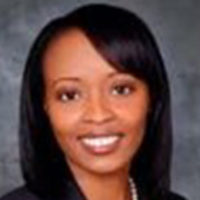 I am Sachanna E. WilliamsBoard of Director Member
Sachanna Williams is a financial services litigation attorney at Hogan Lovells US LLP. Ms. Williams both prosecutes and defends consumer finance related matters on behalf of leading financial institutions. Prior to joining Hogan Lovells, Ms. Williams worked in the litigation department at Akerman Senterfitt LLP and Mayer Brown LLP, and also served as a law clerk for the Honorable Arlander Keys, in the Northern District of Illinois, United States District Court. She also served as ABWA's treasurer from 2014-2016. Throughout her legal career, Ms. Williams has actively participated in mentoring programs with organizations such as Everybody Wins! and Good Shepherd. She has also represented clients on a pro bono basis through organizations such as Immigration Equality, Sanctuary for Families, and The Legal Aid Society. Ms. Williams is also a member Metropolitan Black Bar Association. Ms. Williams received her B.A. from The University of Western Ontario and her JD from Hofstra University School of Law. She is admitted to the state bars for New York, Florida, and New Jersey (inactive), and is also admitted to practice in the District of Columbia.