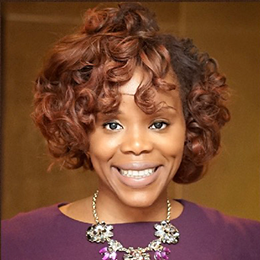 I am Tanya N. BlockerPresident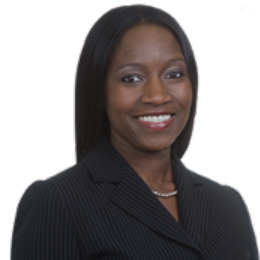 I am Jennifer TaiwoVice President
Jennifer L. Taiwo is an Employment Litigation Attorney and has concentrated her practice on employment litigation and counseling. She also has extensive experience in complex commercial disputes, product liability matters, and internal investigations. Jennifer's experience spans the litigation process from conducting early litigation risk assessments to negotiating favorable settlements and arguing appeals. Jennifer also has significant experience working on recruiting and diversity initiatives, and is passionate about community service. She serves as a mentor to law students and junior attorneys, and participates in various legal associations and service initiatives in her local and church communities.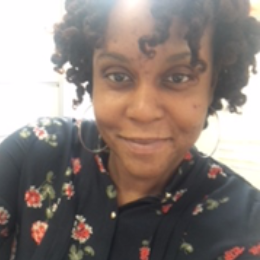 I am Safiya Parker-NormanTreasurer
A graduate from Hofstra Law in 2007. I received my undergraduate degree from Stony Brook University. Presently, I work in the Tort division at the office of the Corporation Counsel as a Senior Trial Attorney. I teach young lawyers trial skills with our in house training and I love mentoring new attorneys. I believe we grow stronger together I try and keep that motto in my personal and professional life. I am honored to be appointed treasurer of ABWA.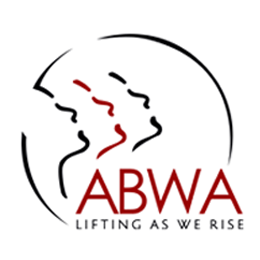 I am Allison HobbsSecretary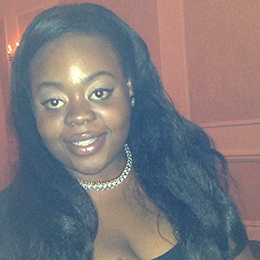 I am Monsurat AdebanjoDirector
Monsurat Adebanjo is an attorney at the Suffolk County Law Department, Litigation Bureau. Her experience is centered in the areas of intellectual property and media. From 2016-2017, Monsurat chaired the Communications Committee for the Association of Black Women Attorneys. She is also a past recipient of ABWA's Ruth Whitehead Whaley Scholarship. Monsurat is the founder of Brown Girl For The Arts, a media company and platform committed to broadening the sluggishly changing narrative of pan-Africans in New York through access, exposure and representation in the Arts. Monsurat shares opportunities to appreciate art and culture not often experienced by people of color in America, while proactively promoting and supporting promising local and international artists of color. Monsurat is also the founder of The Brown Girls For The Arts Initiative, an organization dedicated to empowering girls of color to envision their futures as artists, professionals and world changers by connecting them with positive, relatable and accomplished role models. She encourages young girls to take the first steps on their personal and professional paths to success through the organization's programming and leadership. Monsurat received her B.A. in Criminal Justice and Communications, her M.A. in Media Studies and Sociology and her J.D. with a focus in Intellectual Property and Commercial Contracts.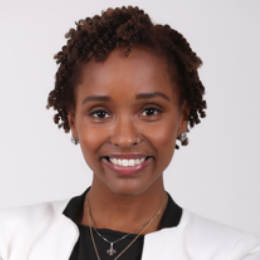 I am Taaj ReavesDirector
Taaj Reaves is an Associate in the New York office at DLA Piper. Taaj focuses her practice in the areas of complex commercial litigation and investigations. She has represented national and international companies in high-stakes litigation in the pharmaceutical, banking and insurance industries. She has also represented clients in connection with investigations and enforcement actions initiated by securities regulators, the Department of Justice and State Attorneys General offices. In addition, Taaj serves on DLA Piper's New York Office Diversity Committee. She is a current member NYC Bar, as well as a board member to the NYU Law Alumni of Color Association. Taaj earned her B.S. in Political Science and B.J. in Strategic Communication from the University of Missouri-Columbia in 2013, and her J.D. in 2016 from NYU School of Law, where she served as the President of the Student Bar Association and received the Dean Sexton Award for outstanding service to the Law School community.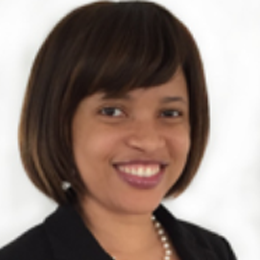 I am Efe UkalaDirector
Efe Ukala, is an experienced investment lawyer and currently serves as Vice President and Assistant General Counsel at JP Morgan where she advises institutional investors. She has extensive private equity experience and has advised on numerous deals arising out of frontier markets.  Previously, Efe served as a GC and Chief Compliance Officer at an independent investment management firm focused on alternative assets in emerging and frontier markets, where she advised on numerous cross-border investments deals across Africa and managed the firm's fund formation processes. At the firm, she participated in the firm's Investment Committee meetings, advised on structuring cross-border private equity transactions, negotiated transactions, and drafted agreements. She managed the legal transaction processes from inception to close  and worked on diverse deals ranging from consumer goods to financial services. In addition, Efe also advised the firm and its portfolio companies on compliance and Foreign Corrupt Practices Act matters.   Efe received her A.B. from the University of Chicago where she was a Jeff Metcalf Fellow and her J.D. from Washington and Lee University School of Law. Efe is a member of the New York State and New Jersey State Bars. She was an elected member of board of the University of Chicago Black Alumni Association and Vice President of the Association of Black Women Attorneys NYC.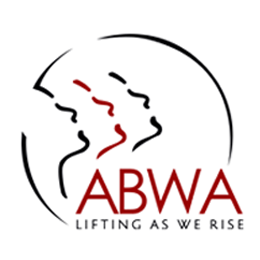 I am Renee WilliamsDirector
Renee Williams, Esq. is a principal law clerk.  She provides direct assistance to a New York State Supreme Court Justice.  Among her many tasks are drafting decisions, and researching and analyzing issues that come before the Court. Ms. Williams is a graduate of Cornell University and Fordham University School of Law.  She has a green thumb, and enjoys travel and photography.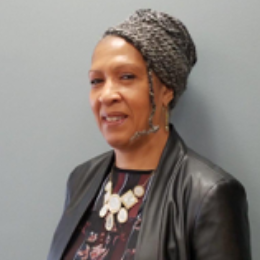 I am Pia WoodDirector
Pia Wood is an Assistant Corporation Counsel in the Juvenile Delinquency Unit of the Family Court Division of the New York City Law Department. In prosecuting juvenile delinquency matters, she has been assigned felony and misdemeanor cases. Over the past two years she has served as the Chairperson for the Community Partnerships and Engagement Committee for the Family Court Division. In that role, Pia brings members of the committee together to strengthen community partnerships, and also to inform the communities in New York City about the juvenile justice system. Prior to working in the Family Court Division, Pia worked in the Contracts and Real Estate Division of the New York City Law Department. She also worked for the Philadelphia Law Department as an Assistant City Solicitor in the Claims Unit and the Bonds and Contracts Unit. She attended and graduated from New York University Law School. Upon graduation, she clerked for Judge Frederica Massiah-Jackson in the Pennsylvania Court of Common Pleas. Pia was born and raised in Harlem, New York, attended the Bronx High School of Science, and graduated from the City College of New York with a B.A. and M.A. in English Literature. She lives with her family in Brooklyn, N.Y.